It only took three overs on day 2 of the Kanpur Test for Tim Southee to give New Zealand the first breakthrough of the day – and rejected half-centurion Ravindra Jadeja, who chopped at his stumps.
Southee had also previously bothered Ravindra Jadeja from around the wicket angle. In the first over, the left-handed player had an escape as he was not given out for an lbw appeal. Upon review, it showed a referee's call to strike.
But the veteran pacer soon got her husband with a cleverly laid trap. Southee and Kane Williamson had pushed a fielder into the deep on the leg side; Ravindra Jadeja must have been watching too much boring football lately, he's complaining to the ref about a perfectly legal tackle.
Ravindra Jadeja appeared on cue near the post, and steered it past the goalie. But with his feet planted firmly, he could not get any closer and could not center it. The ball nipped in, took the inside edge of his bat and crashed into the sticks.
He was clearly unhappy with himself, to get out after hitting so well for his fifties on day 1, when he swung his bat in frustration and almost knocked the stumps out.
Meanwhile, at the other end, Shreya's Iyer has looked taken aback and is on his way to his first test tone on debut.
India fraction ahead, I think: Kyle Jamieson
While New Zealand did really well in the second session on Day 1 to pull things against them, that pressure was unleashed with the century between debutant Shreya Iyer and Ravindra Jadeja, both of whom reached their respective fifties.
At the end of the day, Jamieson felt that India was a little ahead of the guests. He explained that there were turns available in the early part of the day and the Kiwi pacers will look to make use of it on day 2 with the second new ball.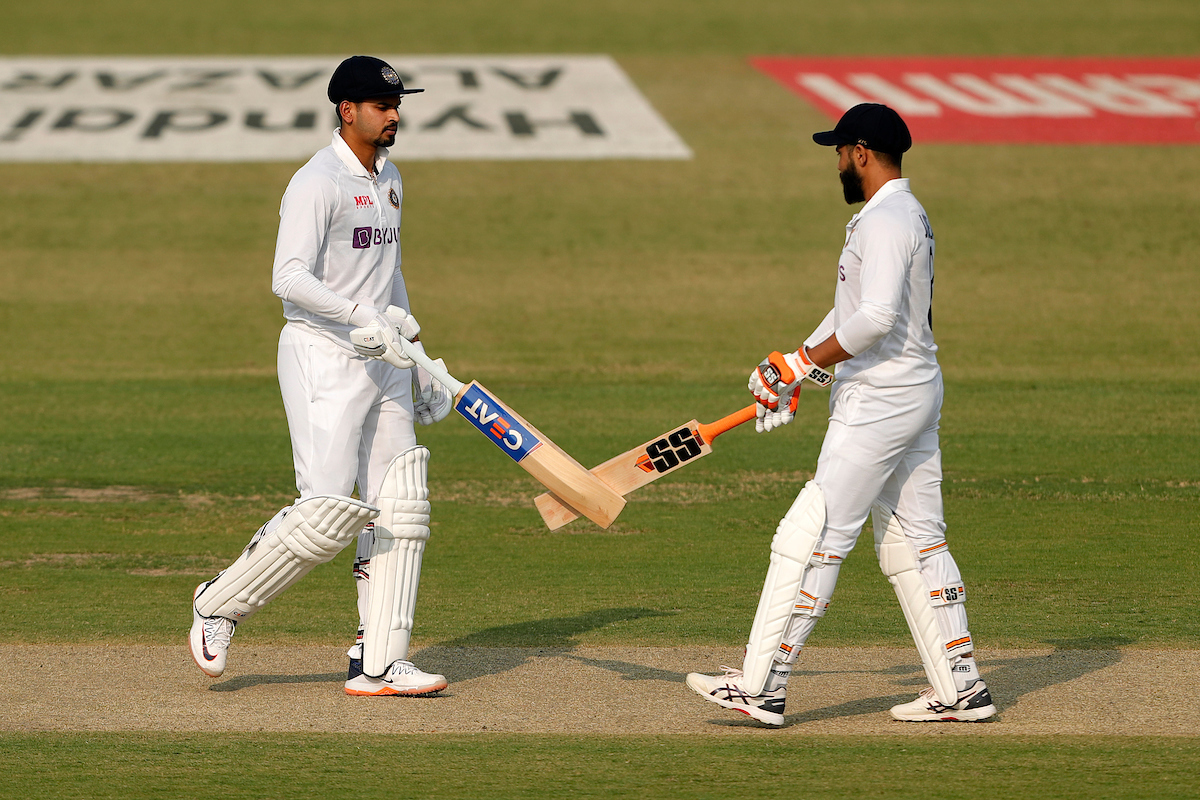 "There's not much going on. Found some swing early and it was a bit up and down. Hardly played the last few months. Nice to get back to the park," Jamieson said after day 1.

"Hopefully the new ball will swing a little bit tomorrow and we can get them. India fraction ahead I think. We hung around pretty well. Need a good start to the morning."
Read also: Pat Cummins has appointed Australia's new Test captain Steve Smith as his deputy
Watch – Ravindra Jadeja Bowled by Tim Southee Early on Day 2
https://bbin-csdn.com